Waves crashed against the bluff in Del Mar last Saturday morning and covered nearly the whole beach, part of the king tide along the California coast on Jan. 21-22.
This winter's king tides took place last weekend and about a month ago on Dec. 23-24. According to the California King Tides Project, they are up to 2 feet higher than typical high tides and take place on a regular basis due to the gravitational pull among the earth, sun and moon.
In Del Mar, the weekend's high tide contributed to sand erosion along the city's beach and minor flooding on beach accesses and beachfront properties, Assistant City Manager Clem Brown said via email.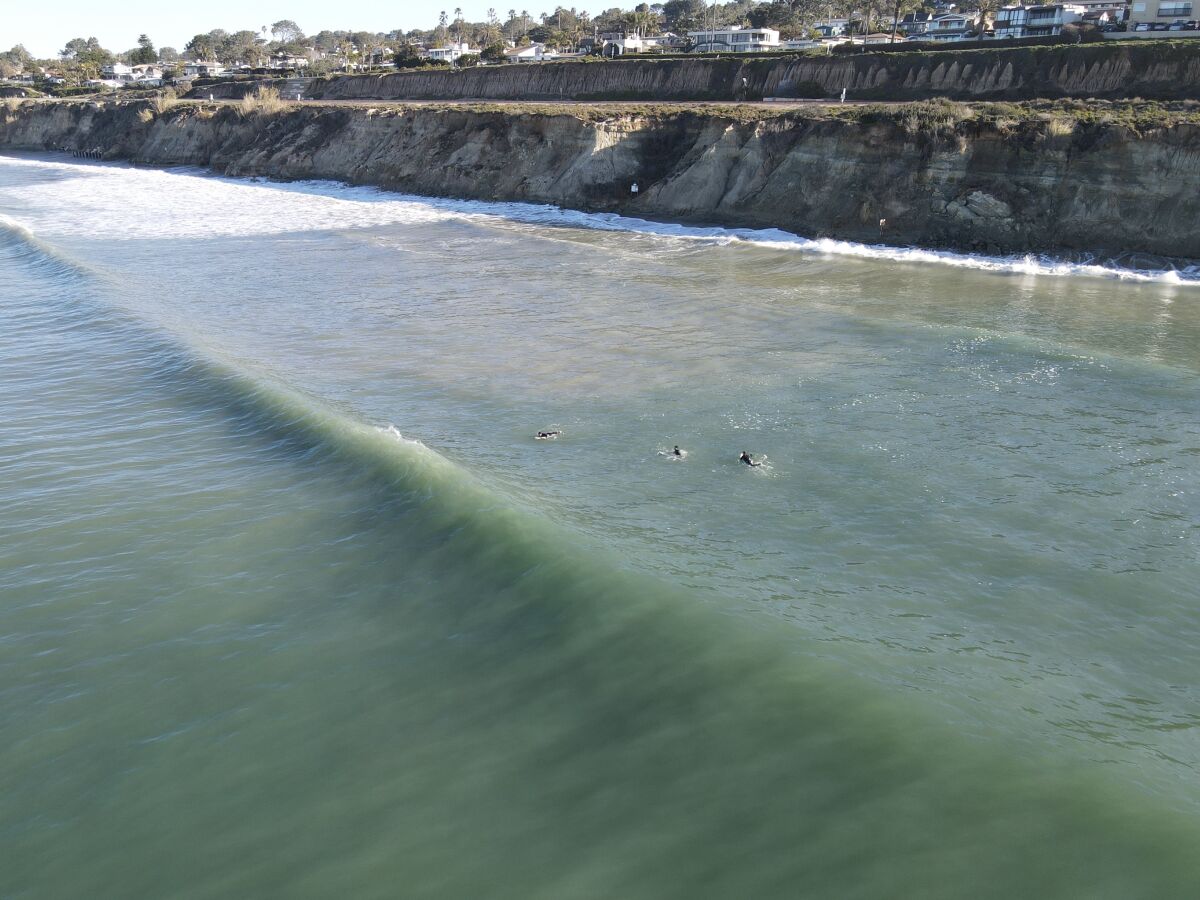 "The City has been working continuously to both protect public access, public property, inform the public of conditions, limit flooding beyond the beach, and keep the beach clean," he said. "Extra efforts have included installing barricades during periods of potential flooding and removing the barricades, if conditions allow, during periods of lower tides to enable safety vehicle and public access."
Brown added that the city expects "periods of very limited to no access along the public beach during periods of high tides and/or surf" due to the low sand levels.
David Brown, marine safety captain for the city of Encinitas, said there was erosion along the coastline and a lot of newly exposed cobble and reef on the inshore.
"We had to temporarily close some of our public stair accesses yesterday (Jan. 22) and today (Jan. 23) due to the high tides and surge from the surf," Brown said in an email.
Solana Beach City Manager Greg Wade said via email that "thankfully" the city didn't experience flooding or other issues. Jorge Moreno, public information officer with California State Parks, said there was "nothing to report, fortunately," along state-owned beaches in coastal North County.