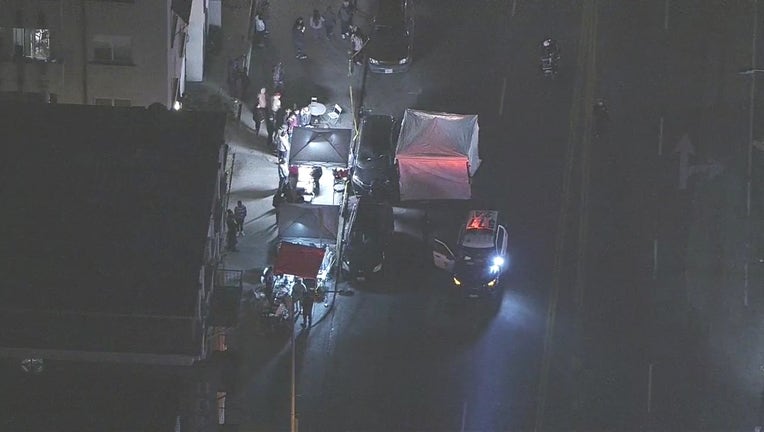 LOS ANGELES – One person is dead after a hit-and-run crash near a taco stand in Los Angeles' Westlake neighborhood.
The Los Angeles Police Department responded to a call near the intersection of West 6th Street and South Bonnie Brae Street around 7:30 p.m. Monday. According to LAPD, a driver hit a pedestrian, believed to be a man in his 20s, and ran off from the scene.
Officials have not released the identity of the man hit and killed by the driver.
As of late Monday night, a description of the suspect vehicle has not been released.
This is a developing story. Stay with FOX 11 News for the latest.