The Securities and Exchange Commission (SEC) of Thailand is bringing in new measures for the regulation of crypto operators in the country. 
It is reported that the Thai SEC might ban or prohibit digital asset depository services provided by crypto operators and the platform's payment of returns on user-deposited cryptocurrencies that are used for lending or reinvestment. 
These measures are being introduced by the Thai SEC to safeguard the interest of traders and retail investors in the crypto market. This comes after the liquidation of some major crypto exchanges and the crash of the crypto market. Several crypto lenders, who had promised high-interest rates to depositors went bankrupt due to the crypto crash. 
What has the SEC proposed?
The Thai SEC has proposed the prohibition on conducting any activities which might promote lending or deposit-taking services by crypto exchange platforms, including advertising and public solicitation. It also plans on prohibiting the crypto exchanges to accept digital assets and paying the depositors with returns. 
After the liquidation problems faced by Zipmex, a crypto exchange, in July 2022 made Thai SEC come up with stringent regulations. Zipmex had to pause the deposits and withdrawals on the platform and had a strong presence in Southeast Asian countries. 
The Thai SEC inquired about the losses faced by the public due to the liquidation of zipmex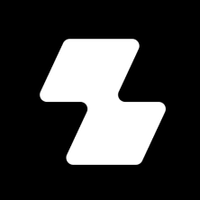 zipmex Centralised Exchange



Followers : 0 View profile and also took feedback from the users through an online forum. Even though Zipmex had promptly resumed its withdrawal for Thai customers, it still concerns the SEC. The SEC has filed a police complaint against Zipmex last week. 
In order to completely adhere to the essential standards and security measures, Zipmex exchange assured that they are working with the regulators.