Bitcoin underwent multiple bull runs since its inception and each time challenged its own highs to form a new one. Despite a contracting trend, the asset maintains an incremental trend displaying a huge tendency to rebound from the bearish trend soon. However, to do so the asset is required to hit the lows to attract huge liquidity which is required for a firm rebound. 
When and Where May the BTC Price Hit the Bottom?
In the past 24 hours, Bitcoin has crossed the $20,000 level nearly 43 times, which displays a tough brawl between the bulls & the bears. However, a popular analyst using the QQE indicator claims that the BTC price has already reached the bottom.
The analyst compares a previous couple of market corrections and believes that star crypto has made the lows. Mainly due to the fact that the price has never dropped below the channel and hence may be within an accumulation phase. 
Bitcoin (BTC) Price Will not Hit Zero
A former Wall Street Wolf, Jordan Belfort recently acknowledged that his initial projection of Bition going to zero was wrong. In a recent interview, he said that he believed Bitcoin to be a scam in 2017 and had the properties of a fraudulent project. Further, as the cryptos grew, he believed that the regulatory pressure may drop the BTC price to zero. 
" When it crashed and it went down to $3000 it was still a multi-dollar market. I'm like wait for a second when things crash they go like Terra(LUNA) that's what happens when they're supposed to go the way. That was the first thing that made me start looking closely," he said
"My original thesis was sovereign risk that the U.S would just say no more like china did & that was the real thing that was diving me to be really bearis on Bitcoin,"
The stockbroker also revealed he changed his perspective on bitcoin org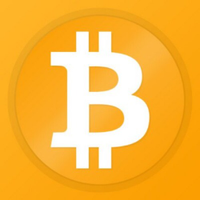 bitcoin org Event OrganiserTechnologyPayment solution




Followers : 0 View profile recently but supports more regulation on it but with maturity. However, Belfort believes that BTC will continue to trade more like a store of value and less like a growth stock.
Was this writing helpful?