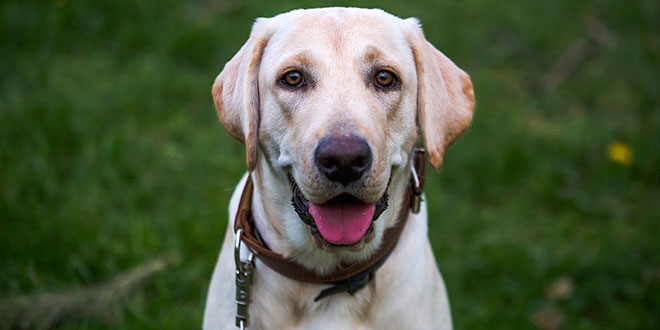 PIC: File
The most popular dog breeds and names in Western Australia for 2022 have been revealed.
HCF Pet Insurance data has shown the most popular dog breed was a Staffordshire Bull Terrier followed by a Maltese Cross, Labrador, Kelpie Cross and Border Collie.
The top dog names were Coco, Molly, Luna, Buddy and Bella.
A survey of more than 1000 people by HCF also found 57 per cent of dog owners said overall their dog makes them happier than any other family member while 29 per cent of married dog owners said they would prefer to share their bed with their dog rather than their partner. 
HCF Chief Officer Product & Diversified Business Lorraine Thomas said the survey results were a nod to just how integrated dogs were into Australian family lives.
"Pets bring great comfort to their owners and can also provide so many health benefits, from being a good reason to get out of the house and go for a walk, to being a calming companion that lends an ear and almost never answers back," Ms Thomas said.
Most popular dog names by state, 2022:
NSW: Charlie, Coco, Daisy, Ruby, Luna
QLD: Bella, Ruby, Max, Molly, Frankie
VIC: Charlie, Coco, Max, Ruby, Luna
SA: Buddy, Charlie, Molly, Ollie, Frankie
WA: Coco, Molly, Luna, Buddy, Bella
NT: Ziggy, Jack, Jazz, Jessica
ACT: Toby, Ruby, Molly, Charlie, Luna
TAS: Ziggy, Riley, Sheba, Maggie, Lola
Most popular dog breeds by state, 2022:
NSW: Cavoodle, Labrador, Maltese Cross, Labradoodle, Staffordshire Bull Terrier
QLD: Cavoodle, Maltese Cross, Labrador, Border Collie, Labradoodle
VIC: Cavoodle, Maltese Cross, Labrador, Golden Retriever, Spoodle
SA: Cavoodle, Maltese Cross, Labradoodle, Labrador, Golden Retriever
WA: Staffordshire Bull Terrier, Maltese Cross, Labrador, Kelpie Cross, Border Collie
NT: Jack Russell Terrier, Labrador Cross, Cavoodle, Bull Arab Cross, Maltese Terrier
ACT: Cavoodle, Maltese Cross, Labrador, Staffordshire Bull Terrier, Labradoodle
TAS: Labrador, Staffordshire Bull Terrier, Maltese Cross, Golden Retriever, Dachshund