Bitcoin price has kick-started a period of controlled selling and is currently approaching short-term support levels. A minor relief rally might occur – before the next leg down to inefficiencies and liquidity. Investors need to be cautious since the current down move has broken significant levels that could trigger a massive sell-off in the future.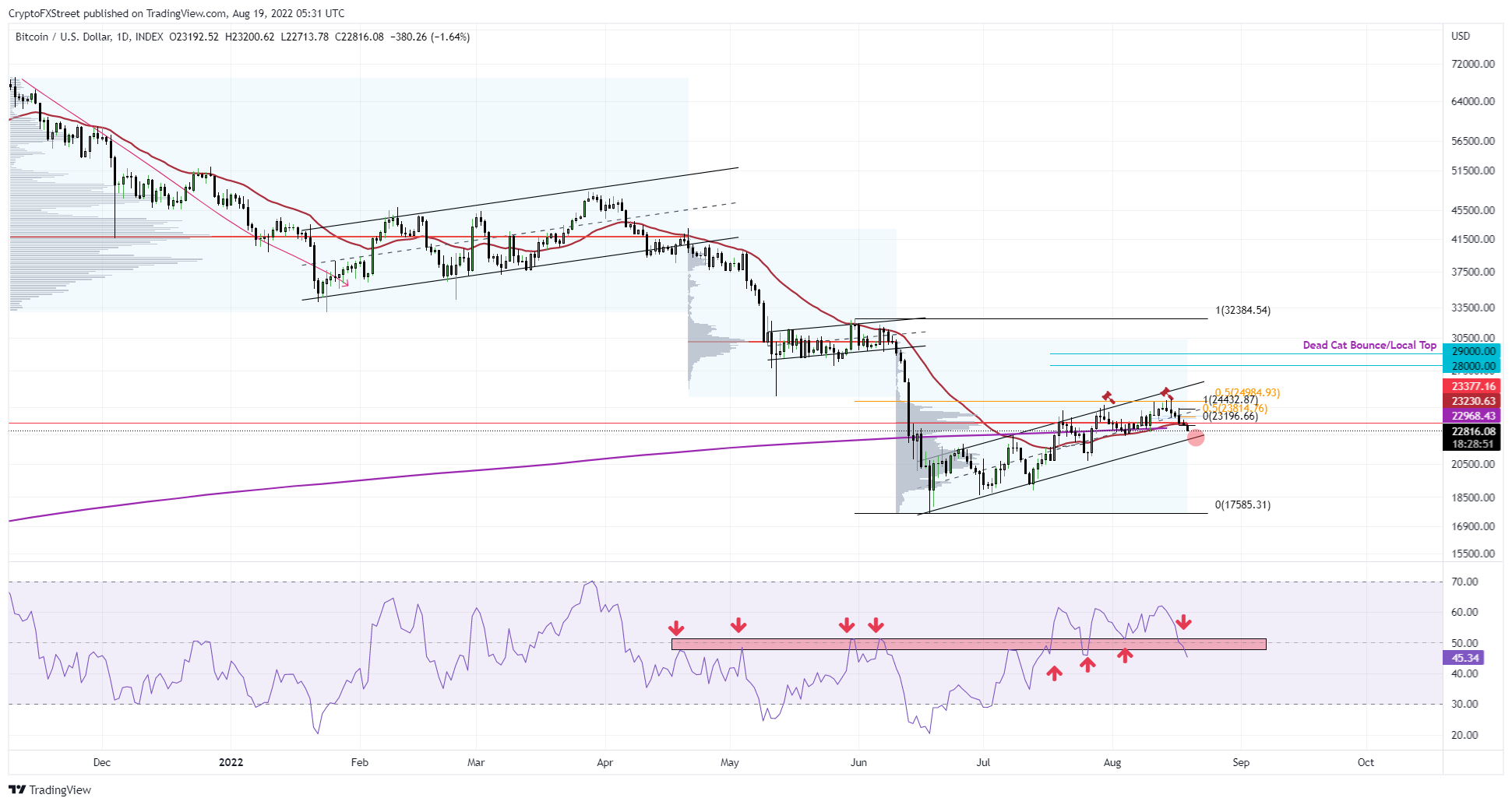 Solana (SOL) price action is getting hammered in the ASIA PAC session as support breaks down as a result of inflated tail risks leading to traders reassessing their positions. The Fed's Jackson Hole Symposium is in the limelight focusing traders on it's so-far hawkish game plan which is a negative environment for cryptocurrencies to rally in, and some geopolitical tensions are flaring up again as Putin and Xi are set to attend the G20 meeting together, with a possible side-meeting expected between the two to discuss Ukraine and Indonesia which could see investors pull their money out crypto into cash. Global cryptocurrencies are taking a step back due to these risks, and this could see SOL price tanking another 28% over the weekend towards the low of 2022.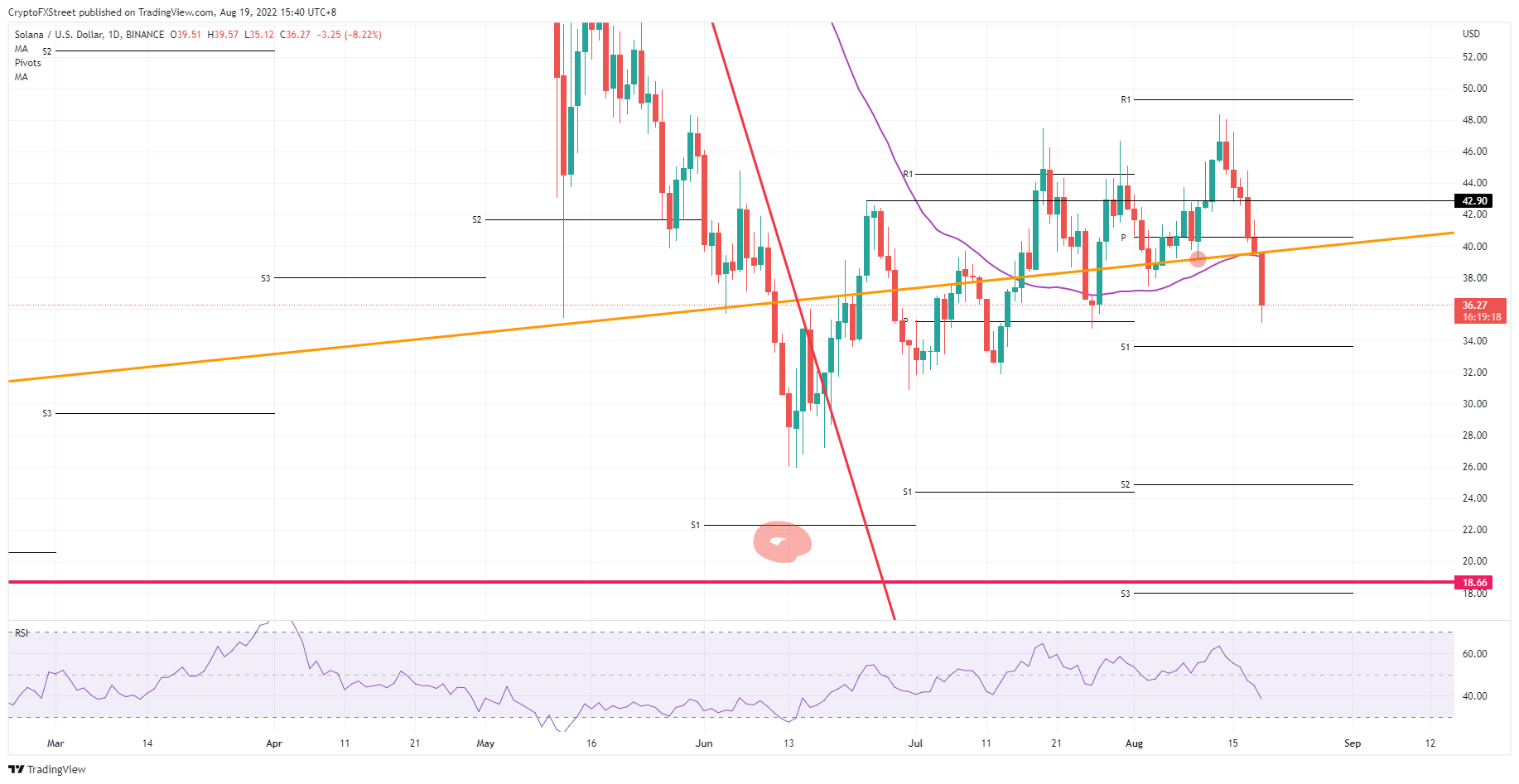 Cardano price has seen three consecutive down candlesticks denoting an aggressive seller-dominated regime. This massive sell-off seems to originate from the influential lead crypto Bitcoin and is affecting many altcoins.